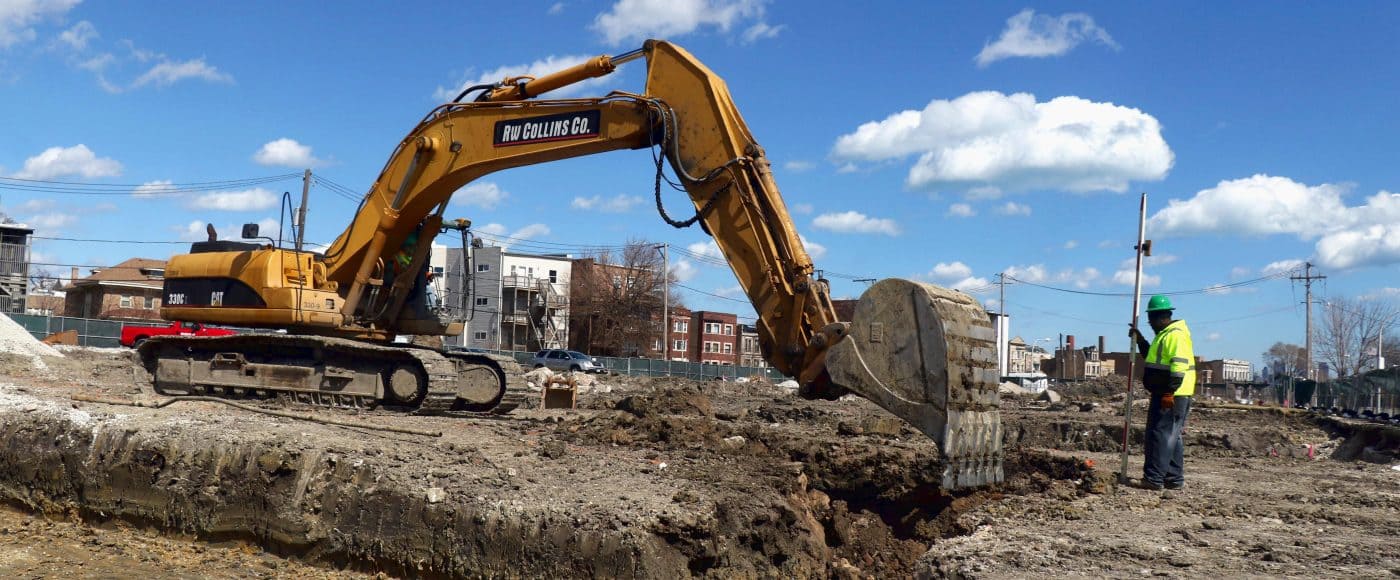 Excavation Services
Since 1946 we've been trusted by Chicago as an industry-leading excavation company. We have the experience and ingenuity to complete your project safely, within your budget, and on time.
Our team of experts provides carefully calculated estimates and project management for sites of all sizes.
Services include: site preparation, land-clearing, and earthwork operations for new building development.
Our company-owned fleet of modern equipment gives us the capability and versatility to handle even the most challenging projects. We can excavate both clean and contaminated sites.
Capabilities: sub-grade preparation, building excavation, deep-excavation, site clearing, removal of unstable soil, back-fill and compaction, concrete demolition, hauling of excavated material, and back-fill.
We have vast experience with new building sites, rail yards, truck terminals, airports, highways, landfills, and a variety of other facility types.
Contact us for project estimates and to learn more about our services.